April 7th I have received many emails, text, voice mails and private messages about spring school dates. I'm really waiting for this weather to dry up. Its difficult to schedule schools and then cancel, due to the weather. 
My private track is a mess until I get a week of dry weather. 
The waiting game continues.....
Thanks,
Eric
September 22nd Kids entry level class on September 24th and 25th CLICK FOR DETAILS
August 9th New summer camps starting this week. Check out the schedule. CLICK HERE
July 10th 85-450cc beginner/novice class at Oak Harbor MX on August 7th. CLICK FOR DETAILS
June 16th Summer camp dates have been updated. Check the schedule out CLICK HERE.
-I am extremely busy. If I have not returned your email or voicemail, please send another.
June 16th 85-450cc beginner/novice class at Oak Harbor MX on July 9th. CLICK FOR DETAILS
Get your hoodie! $30 Shoot me an email, I will make it happen.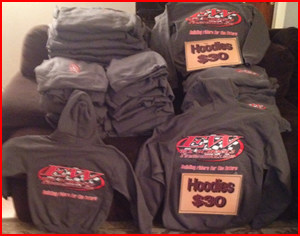 November 15th, 2015 Arenacross training will be available at Monroe Friday mornings. 10am-2pm CLICK FOR DETAILS