May 16th Summer Moto Camp-Out July 31st-August 2nd CLICK FOR DETAILS
May 3rd Finally my private track has dried out. CLICK FOR DETAILS
April 11th 85-450cc beginner/novice class at Oak Harbor MX on April 16th. CLICK FOR DETAILS
Get your hoodie! $30 Shoot me an email, I will make it happen.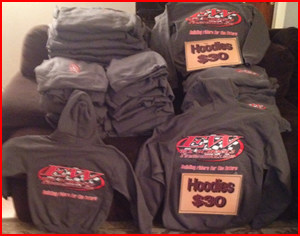 February 6th, 2016 After a really busy Arencross season, I need a break! Spring schools will start Mid March. I will have dates and details up around the end of February.
November 15th, 2015 Arenacross training will be available at Monroe Friday mornings. 10am-2pm CLICK FOR DETAILS
November 14th, 2015 NW Arenacross nationals start November 21st. All of my raceday training classes are filled up.
November 1st My private track is closed for the winter.
May 29th, 2015 Summer camp dates and details are be posted.
May 11th, 2015 85-450cc Beginner/Novice class at Oak Harbor MX on May 30th CLASS FULL
April 29th, 2015 85-450cc Beginner/Novice class at Oak Harbor MX this Saturday CLASS FULL
April 17th, 2015 FINALLY my track has dried out! For details CLICK HERE
Summer camp dates will be up soon. For details CLICK HERE
March 24th, 2015 The waiting game continues. Hopefully soon my track will be dry enough for lessons.
January 13th, 2015 My private track is close until it dries out in the spring. If you are interested in entry level lessons, keep a watch on my site in the spring. As it dries out, I keep things updated.