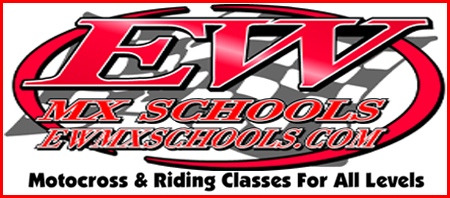 Instructor: Eric Waunch 450 Pro
Entry level day school September 24th and 25th (Two seperate schools).
The class will be at the private EW MX school track covering the following details:
-Bike Setup
-Body Positioning
-Clutch control
-Braking
-Shifting
-Jumping
-Cornering
-Throttle Control
The schools will run from 10am-4pm.
Class size it limited to only 5 riders. Pre signup to guaranty your spot.
Price: $125 per rider. Bike rental is $50
Eric Waunch
16821 35th Ave SE
Bothell, WA. 98012
If you need any further information, send me an email. eric@ewmxschools.com