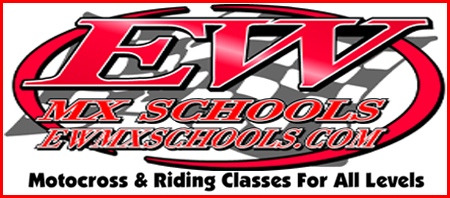 CLASS FULL
Wednesday July 4th 8:30am-12:30
EW MX School at Evergreen Motocross, Monroe Wa. (Inside Evergreen Speedway)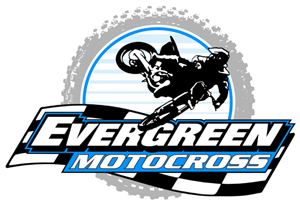 Instructor: Eric Waunch 125/250 Pro
We rent the track and there are not other riders riding when a school is in session. This is by far the best learning environment for our riders.
July 4th 85-450cc Beg/Novice class 8:30am-12:30pm
The class will cover the following details:
-Bike Setup
-Body Positioning
-Braking
-Shifting
-Jumping
-Cornering
-Throttle Control
-Passing
Class is limited entry. Pre-signup only. The class will fill up.
Cost is $125 per rider.
Class will start at 8:30am and runs till 1pm. Show up at 8am.
Evergreen Motocross address Cascade View Dr SE Monroe, WA.
To signup fill out the entry form (CLICK HERE) and mail it to the following address with the entry fee.
Eric Waunch
16821 35th Ave SE
Bothell, WA. 98012
For further information email eric@ewmxschools.com
Thank You,
Eric Waunch